Rolls-Royce Phantom III front seats
.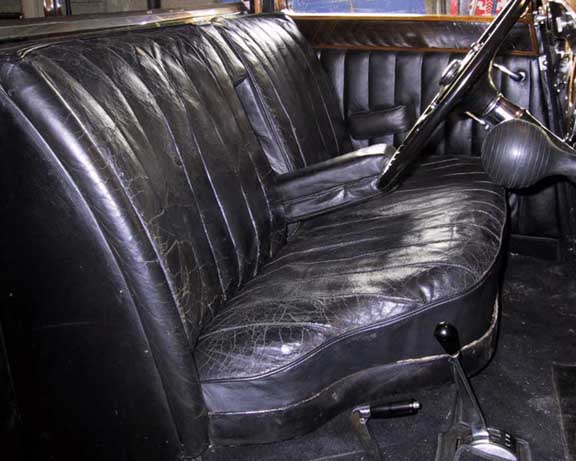 Although the bench seat is fixed the driving position is very comfortable with the advantage of adjustable pneumatic lumbar support within the rear squabs. The leather on these seats has been removed, renovated and re-packed to retain the original coverings. The bulb by the steering wheel operates the snake horn mounted under the bonnet. On the floor to the right of the seat can be seen the gear lever with the hand brake mounted behind.
Above the seat is the top of the division window - shown here in the open position.