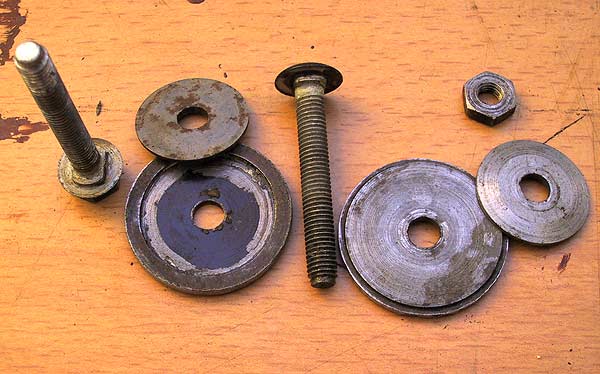 This is where the money would start to disappear if the job was being done by a professional. The wheel balance weights are attached to the rims by coach bolts, base plates, inner washers and lock nuts.
The bolts need to have dyes run down the threads to remove decades' worth of rust, dead rubber, dried grease, lead chippings and cross-threading. The other metal bits will require filing and buffing prior to painting.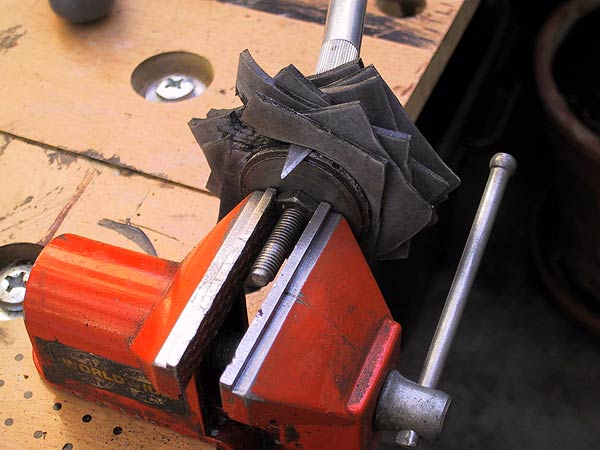 The rubber sheets are clamped by the two base plates and then trimmed to shape using a scalpel. If the blade is rested against both base plates the rubber can be cut to a reasonably accurate shape.
Just to add to the misery some of the washers and base plates were missing, which meant an hour or so on the lathe to fabricate copies.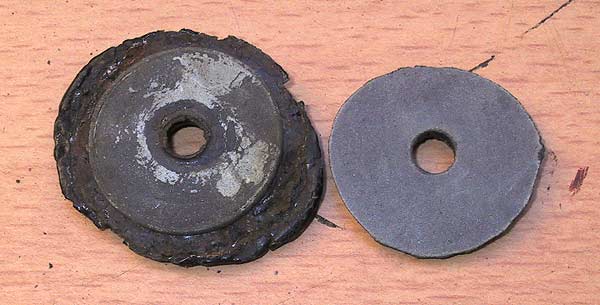 Before and after. The new piece has yet to be sandpapered to give it that 'new' look.
(Not that it will be seen again for another 40 or so years.)
Each wheel has 3 weights. 5 wheels means 15 clean-up and paint jobs. Several hours of work remain before the tyres can be fitted.